Products

Be proactive and save


High Performance Emulsions
PASS QB
Texture Seal
PASS CR
PASS R & HIR
PASS ER
PASS for Maintenance
CHFRS-2P
FastSet
Plastic Seal
GSB-88


Conventional Emulsions


Performance-grade asphalts
Sign up for our
E-Newsletter

---
Find out how much
you can save

PASS for General Maintenance
The only emulsion you need in the maintenance yard tank.
PASS is offered in a non-ionic formulation offering the benefits of superior handling flexibility and stable storability for general maintenance purposes.
This formula is a highly workable and effective material for pothole patching, and as a cold-pour crack fill solution.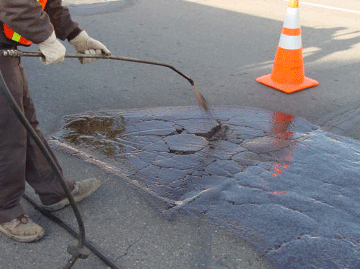 Hand-patching using PASS
PASS® is a Registered Trademark of Western Emulsions Inc.