Products

Be proactive and save


High Performance Emulsions
PASS QB
Texture Seal
PASS CR
PASS R & HIR
PASS ER
PASS for Maintenance
CHFRS-2P
FastSet
Plastic Seal
GSB-88


Conventional Emulsions


Performance-grade asphalts
Sign up for our
E-Newsletter

---
Find out how much
you can save

FastSet
Quick. Return to traffic.

FastSet is a highly polymerized cationic asphalt emulsion designed specially for fog seal and flush coat applications. Like the best high-performance flush coat products, FastSet locks and holds aggregate in place exceptionally well.
However, FastSet stands alone in allowing vehicle traffic released back on the roadway within just 15 minutes of application!

Eliminating the need for sanding, and reducing the hours required on the jobsite, FastSet is a time and labor solution for contractors and public agencies.

Key benefits of FastSet include:
• Locks down excess chip – better wearing surface
• Traffic ready in 15 minutes – less labor, saves cost in sanding
• Leaves asphalt black for best delineation/contrast for optimum safety
• Tougher – polymer plus hard asphalt
• Non-Tracking – no staining of bridge decks or concrete aprons
• Assists in mitigating minor reflective cracking

Also available as a rapidly curing, non-tracking tack coat material, FastSet® Tack.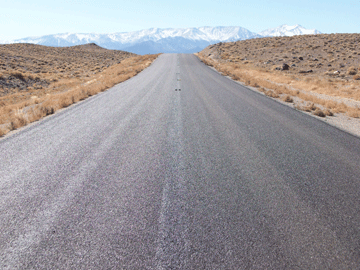 Click to view a video demonstration of this product.

FastSet® is a Registered Trademark of Western Emulsions Inc.