Products

Be proactive and save


High Performance Emulsions
PASS QB
Texture Seal
PASS CR
PASS R & HIR
PASS ER
PASS for Maintenance
CHFRS-2P
FastSet
Plastic Seal
GSB-88


Conventional Emulsions


Performance-grade asphalts
Sign up for our
E-Newsletter

---
Find out how much
you can save

Sustainable asphalt emulsion solutions for pavement
preservation, repair and recycling.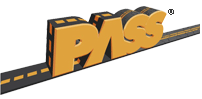 Over 20 years of development and application, our high-performance PASS formulas have achieved proven results in a wider range of pavement preservation uses, redefining the capabilities of engineered emulsion products.
A PASS product for every road condition
Don't wait, rejuvenate.
VERY GOOD CONDITION  PCI 70 - 100
Our PASS-QB rejuvenating fog seal protects good roads against cracks and potholes for 3 to 5 years at minimal cost, extending quality service life.
Preserve now or pay later.
GOOD CONDITION PCI 55 -70
Treat moderate cracking and loss of pavement rock early with PASS-CR to avoid costly rehab later. Shrink your roadway lifecycle cost.
Avoid the old grind.
POOR CONDITION  PCI 25 - 55
Restore roadways with serious surface issues like extensive cracking and potholes with proven alternatives like CIR (with PASS-R), PASS Scrub Seal and PASS Interlayer systems (with PASS-CR).
Don't repave, recycle.
VERY POOR CONDITION PCI 10 -25
Save money and start the service life anew with eco-friendly cold in-place recycling CIR and full-depth recycling (FDR) using PASS-R.
Do high-performance emulsions make a difference?  Here's how.
Effectiveness in cooler weather. Time-saving rapid crack filling & rejuvenating interlayers. Successful scrub seal treatments with 100% RAP aggregate. Better overall aggregate retention. Shorter project durations. These are just a few of the valuable benefits our customers enjoy using PASS® emulsions and our other high-performance emulsion products.
Let us demonstrate these proven solutions for extending service life, lowering the costs of road network ownership, and reducing community and environmental impacts of roadway maintenance.